Bathroom remodeling in Asheboro can be a fun and exciting project. But it can also be a minefield of costly mistakes if you're not careful. Whether you're doing it for comfort, functionality, or to increase your property's value, it's crucial to avoid common pitfalls that could drain your budget or leave you with less-than-satisfactory results. So, dive into some common bathroom renovation mishaps and learn how to sidestep them.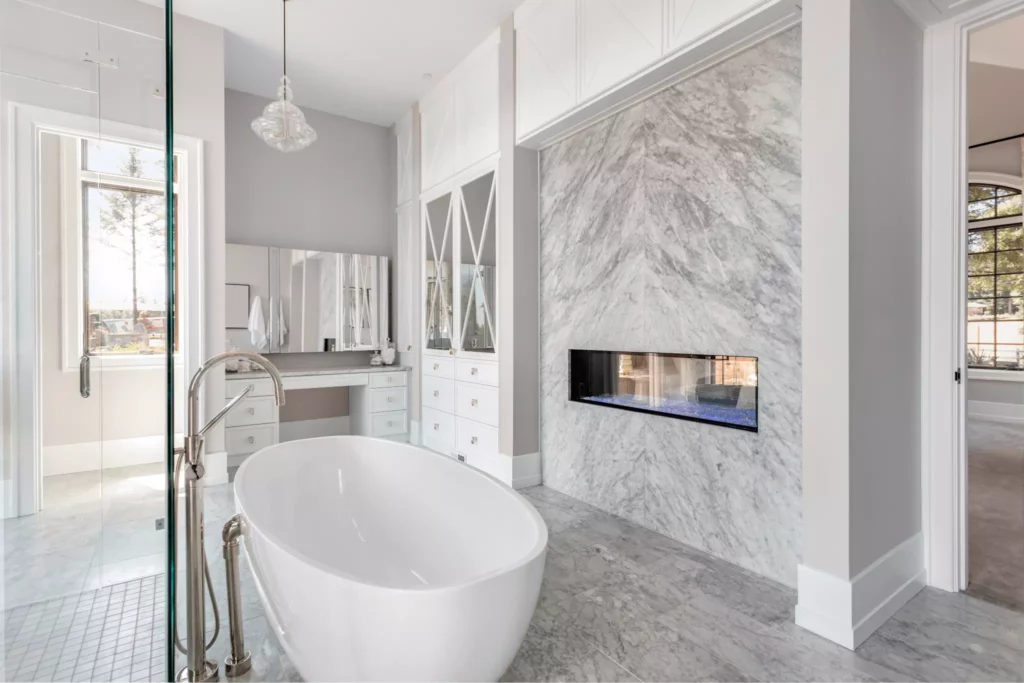 Content
Not Having a Clear Plan
One of the biggest mistakes people make when remodeling their bathroom is not having a clear plan. Jumping into a project without a solid idea of your goal can lead to overspending, delays, and unsatisfactory results. Before starting your renovation, take some time to think about what you want your new bathroom to look like and what features are important to you. Consider your budget, timeline, and any potential issues during the renovation process. Having a clear plan will help you stay on track and avoid unnecessary expenses or complications.
DIY-ing Everything
While it's great to have some DIY skills, attempting to do everything yourself in a bathroom renovation can be a costly mistake. Plumbing, electrical work, and other technical aspects of bathroom remodeling should be left to professionals. Trying to tackle these tasks on your own can result in subpar work and put you at risk for injuries or even damage to your home. It's best to hire licensed contractors or tradespeople for these specialized jobs.
Overlooking Proper Ventilation
Proper ventilation is essential to maintain a healthy and functional bathroom. However, many people overlook this aspect when renovating their bathroom. Your new bathroom can become damp and moldy without adequate ventilation, resulting in costly repairs. Ensure proper ventilation in your renovation plan, such as installing an exhaust fan or adding more windows.
Skimping on Quality Materials
It can be tempting to cut costs by choosing cheaper materials for your bathroom renovation. However, this can lead to more significant expenses in the long run. Low-quality materials may not hold up well in a high-moisture environment and may need to be replaced sooner than expected. Investing in quality materials from reputable brands may cost more upfront, but avoiding frequent replacements or repairs will save you money in the long run.
Not Considering Storage Needs
A common mistake in bathroom remodeling is not considering storage needs. It's essential to have enough storage space in your bathroom for toiletries, towels, and other essentials. Otherwise, you may end up with a cluttered and disorganized bathroom. When planning your renovation, incorporate adequate storage solutions, such as cabinets, shelves, or built-in niches.
Forgetting About Accessibility
If you're planning on staying in your home for a long time, it's essential to consider accessibility when renovating your bathroom. Features such as grab bars, walk-in showers, and easy-to-reach storage can make your bathroom more comfortable and safe to use, especially for seniors or people with mobility issues. It's always better to incorporate these features during renovation rather than modify them later.
Not Hiring a Professional Designer
While it may seem unnecessary, hiring a professional designer can save you money in the long run. A designer can help you develop a functional and aesthetically pleasing design for your bathroom, considering your budget and personal preferences. They can also assist in choosing the right materials and avoiding costly mistakes. With their expertise, you can achieve a professional-looking bathroom without breaking the bank. In conclusion, bathroom remodeling can be a rewarding project if done correctly. By avoiding these common mistakes, you can ensure your renovation goes smoothly and stays within your budget. So, take the time to plan carefully, hire professionals when needed, and invest in quality materials. Your dream bathroom is just a renovation away!