When you paint on a wooden thing, it gives it a natural and awesome look. However, since most garage doors are made of steel, how To paint a garage door to look like wood?
Even if your garage door is made of steel, you can still paint it to look like wood.
To learn how, read the article completely!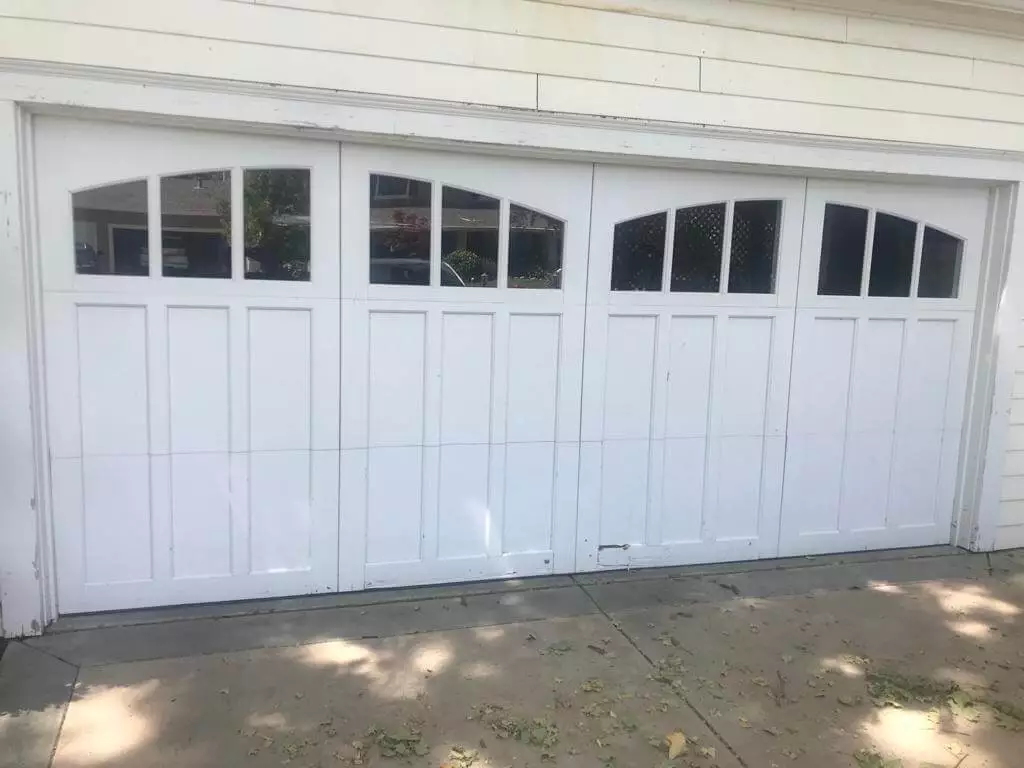 Painting A Garage Door To Look Like Wood
Following are the steps!
Choose an outdoor UV-protected paint that has no gloss added (matt finish) as a base colour. As a starting point, use a gallon. The size of the door influences the quantity of the paint.
Then you have to pressure wash the door. Dip a clean rag or wiping cloth in denatured alcohol to remove dirt that has built up over time.
Now, it's time to prepare to paint the garage door. It's a good idea to test the paint on something before applying it to the garage to ensure that the colour is right. So,do that.
Sherwin-Williams Monarch Gold should be used as a base coat on the garage door. To do that, you can use a paintbrush.
Let it dry for 24 to 48 hours. After the base paint has dried completely, the next stage can be applied.
Using a fresh brush, apply Sherwin Williams Woodsy Brown to a small (2′ by 2′) area at a time.
The next section should be painted in the same way.
Dry the paint for 24 to 48 hours.
Apply a matte UV-protected clear coat to further maintain the faux finish.
That's it.
For any garage door repair service, reach out to garage door repair Carrollton, which is a professional service provider.