Owning a boat is like having a slice of freedom. You can sail or ride the waves whenever you want, fish to your heart's content, or simply enjoy the peace and tranquility that only water can provide. But, like any other prized possession, it can also become a target for thieves. With the rising instances of boat thefts, it's crucial for boat owners to be extra vigilant. Here are some methods you can use to safeguard your vessel.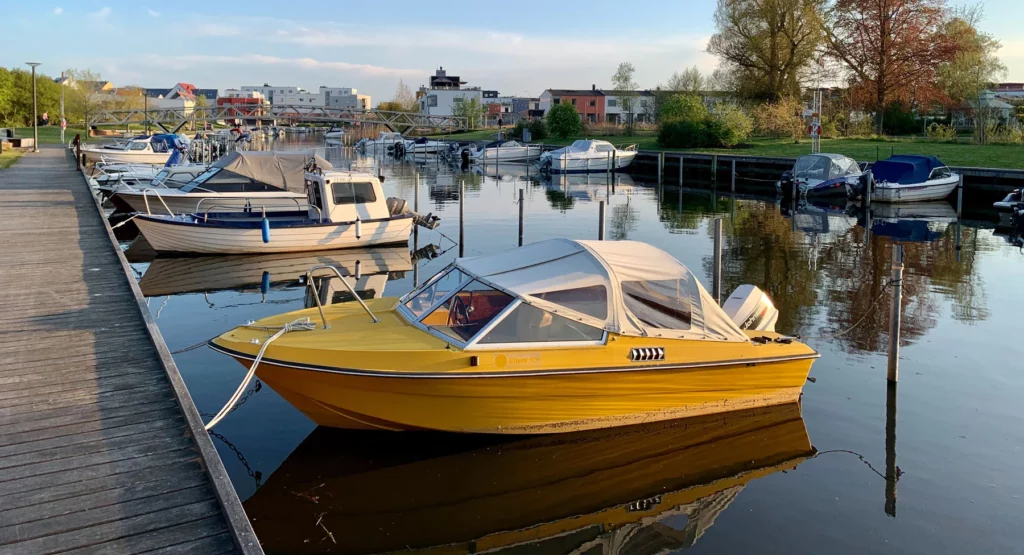 Content
1. Know the History of Your Boat
Before purchasing a boat, it's essential to know its history. You wouldn't want to invest in something that has a clouded past. Just like when buying used cars, you'd check for any past accidents or issues, doing the same for a boat can save you from potential future troubles. And, fortunately, there's an easy way to do this. With platforms like Boat Alert Hull ID History Search, you can get a comprehensive boat history report, giving you peace of mind before the purchase.
2. Install a Reliable Security System
Modern technology has gifted us with various tools to ensure the safety of our belongings. Installing a security system on your boat, equipped with alarms and cameras, can deter thieves. Some systems even allow you to track your boat's location remotely. If you're curious about tech innovations in other sectors, you might find this piece on how to innovate home sanitation with technology interesting.
3. Use Physical Locks and Chains
While technology provides a layer of security, old-school physical barriers remain effective. Using heavy-duty chains and padlocks can be a significant deterrent. Ensure you're locking not just the boat itself but also any valuable equipment onboard. And if you're into DIY projects, you might want to learn about selecting the perfect wood for your boat project.
4. Choose Your Docking Spot Wisely
Where you dock your boat matters. Opt for marinas or docks that have a good security record and offer round-the-clock surveillance. While it may cost a bit more, the peace of mind is worth the investment.
5. Regularly Check on Your Boat
If you don't use your boat regularly, make it a habit to check on it now and then. An occasional visit can deter potential thieves as they'll recognize the boat isn't abandoned.
6. Maintain a Detailed Inventory
Keep an inventory of everything on your boat. From equipment to personal belongings, having a record helps in case of thefts. It not only aids in recovery but also in dealing with insurance claims.
7. Get Insurance
Boat insurance is a safety net. While it doesn't prevent theft, it can help mitigate the financial blow in the unfortunate event your boat is stolen.
8. Be Discreet
When you invest in new equipment or make modifications to your boat, it's natural to want to show it off. However, being too flashy can attract unwanted attention. It's wise to be discreet and maintain a low profile.
9. Join a Boat Watch Program
Just like neighborhood watch programs, many communities offer boat watch programs. These groups, consisting of fellow boat owners, work together to keep an eye out for any suspicious activities.
10. Stay Informed
Lastly, always stay updated about the latest theft methods and trends. Knowledge is power, and staying informed can help you take preemptive measures.
In conclusion, while the thrill of owning a boat is unparalleled, it's essential to ensure its safety. By taking a few precautionary measures and staying vigilant, you can enjoy your boat without unnecessary worries. Safe sailing!
Understanding Boat Identification Systems
Every boat has a unique identifier, akin to the VIN in automobiles. This identifier, known as the Hull Identification Number (HIN), is a unique 12-character ID provided to each boat. Understanding this system is essential for boat owners. It not only helps in ensuring the legitimacy of a purchase but is also crucial when reporting thefts. The HIN can be found on the boat's transom, usually on the right side. Regularly checking and ensuring that this number hasn't been tampered with can be a step towards safeguarding your boat from potential thefts.
Building a Community of Boat Owners
One of the most effective deterrents against boat theft is community vigilance. By forging strong bonds with other boat owners in your marina or docking area, you can create an informal watch system. Just as neighborhoods have community watch groups, boat owners can form similar alliances. Sharing contact information, staying updated about each other's travel plans, and simply keeping an eye out for unfamiliar faces or activities can go a long way in ensuring the safety of all boats in the vicinity. There's strength in numbers, and a united front can often discourage potential thieves.
The Role of Technology in Boat Safety
We live in an age where technology dominates every aspect of our lives. Boat safety is no exception. While traditional methods like physical locks and vigilance play a role, integrating technological solutions can elevate the security of your vessel. GPS trackers can send real-time alerts if your boat moves without authorization. Smart cameras can capture footage of potential culprits, and motion sensors can deter intruders. With advancements in technology, security solutions have become more accessible and affordable. Investing in a mix of traditional and modern measures can provide comprehensive security for your prized possession.